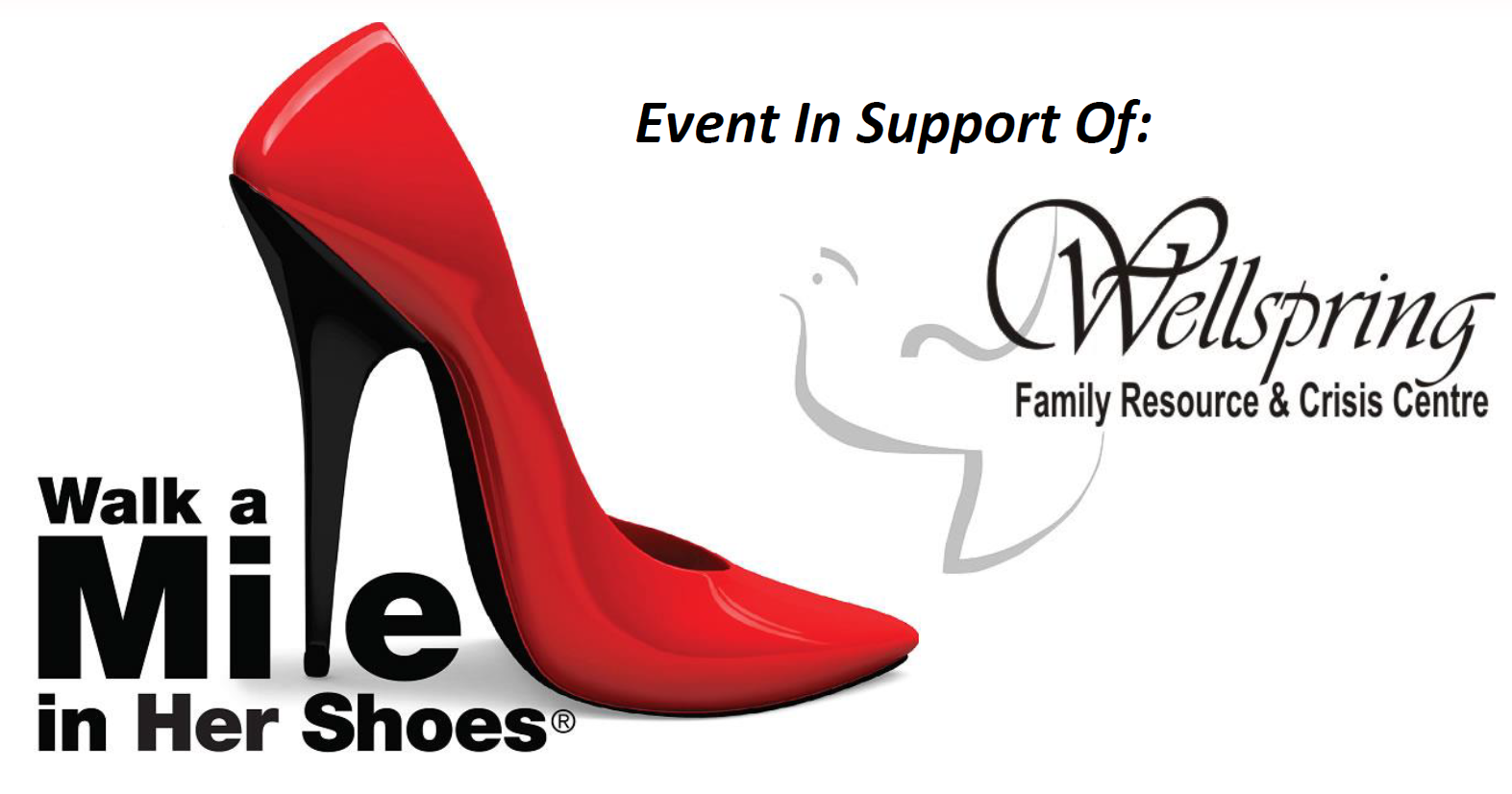 Register for our 2021 Walk A Mile Fundraiser
To register for this event please click here or email Stacy @ [email protected]
Once you've registered we will email you a registration package and a link to register yourself/team to accept online pledges but don't hesitate, if you want to start taking pledges right away or make a donation right away Click Here!
If you'd like more information on becoming a corporate sponsor for this event, please feel free contact Stacy in one of the following ways:
Fundraising
Wellspring Family Resource & Crisis Centre is a Non Profit Organization supporting women, men and children in Whitecourt and our surrounding communities. Fundraising is an integral part of being a Non Profit Organization; it is essential in order to provide the extensive programs and services required to meet the needs of our community.
We would like to extend a sincere and heartfelt Thank You to each and every Company, Organization and Individual who donate their time, money, expertise, items, and services to Wellspring. Women, men, youth and children all benefit from the programs provided and none of this would be possible without you.
Walk A Mile
Walk A Mile in Her Shoes Whitecourt is Wellspring's main fundraising event. It provides an incredible opportunity to bring community awareness to the issues of Family Violence and Violence Against Women in a lighthearted way. Men in our community slip into a pair of red leather 4" heels, participate in a relay and go for a walk. This years walk will be done virtually at your home or office and you will send us a video that we will post to our Social Media pages on February 26th. We will still provide you with shoes (first come first serve) and signs to use during your walk!
Opportunities for Community Partnerships and Industry Involvement are plenty as we offer Corporate Sponsorship options with or without participating walkers, Teams and Individual Walkers! Several groups of men from various companies and organizations strut their stuff while community members cheer them on! This virtual event takes place in February!
If you have any questions or would like to get involved, please give Stacy a call! 780 779 7159
Sponsors
Sponsorship comes in many forms. We receive financial support, both large and small shelter items, donations of supplies, acts of kindness, volunteerism and endorsement of programs and services from other agencies. The level of community support we receive is incredible.
Donations
Wellspring is both a Women's Shelter and a Community Resource & Crisis Centre. Donations provide basic care items, clothing and household items to those who need them.
Personal care items and shelter necessities are gratefully accepted at Wellspring. Larger items such as clothing, toys and bedding will be accepted at our second hand store, Twice is Nice. These items will be accessible and free of charge for shelter clients.
2021 Virtual Walk A Mile In Her Shoes Sponsors